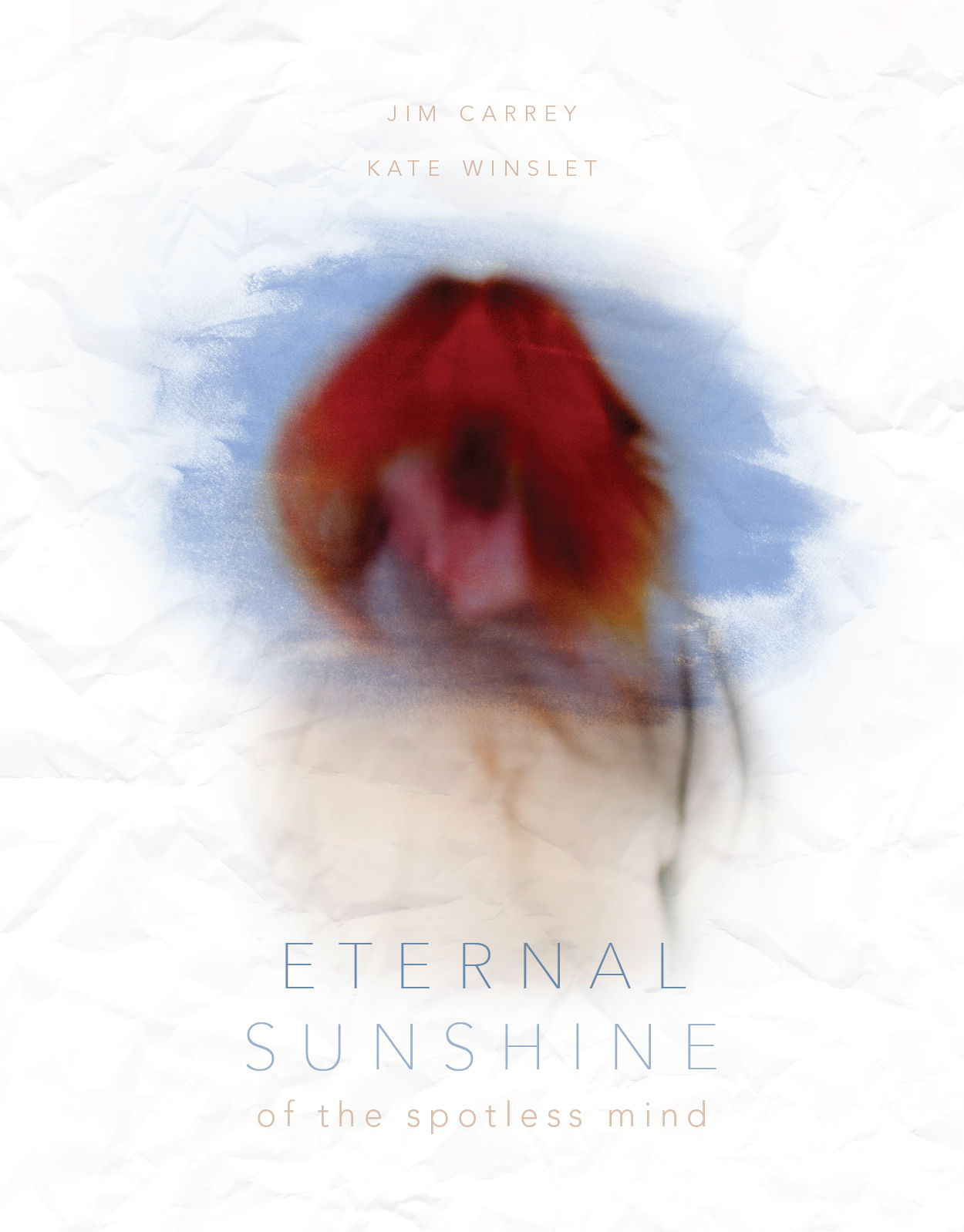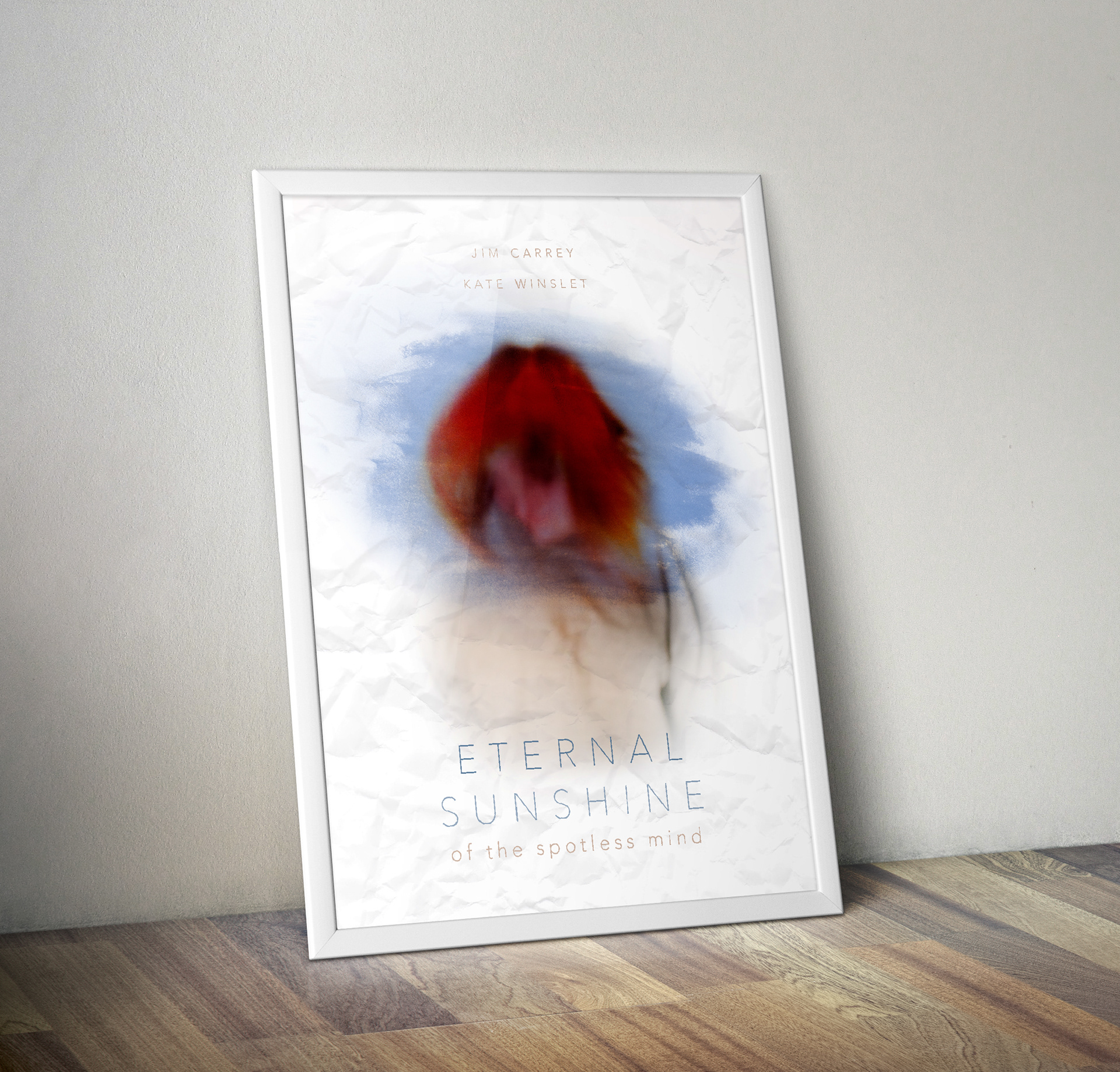 The objective for this project was to make a poster based off of a movie, book, or music album by using hands-on & explorative methods with materials outside of the computer. I chose a favorite of mine,
Eternal Sunshine of the Spotless Mind
. My thought process was to focus on the disappearing & blurring aspects of the movie. By using out of focus photographs and smugging pastels, I was able to practice image manipulation in Photoshop in order to incorporate the iconic reds and blues of the movie.