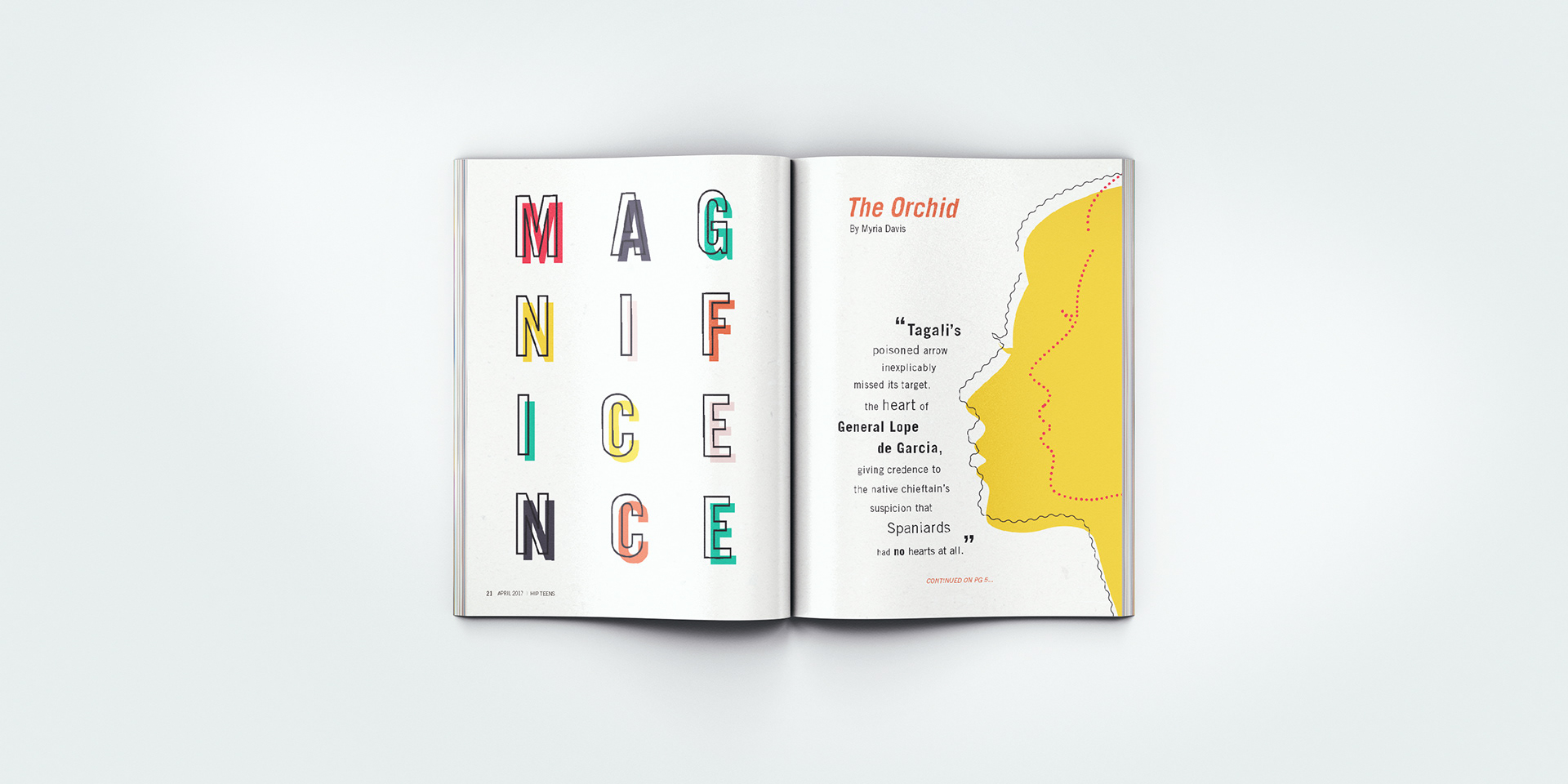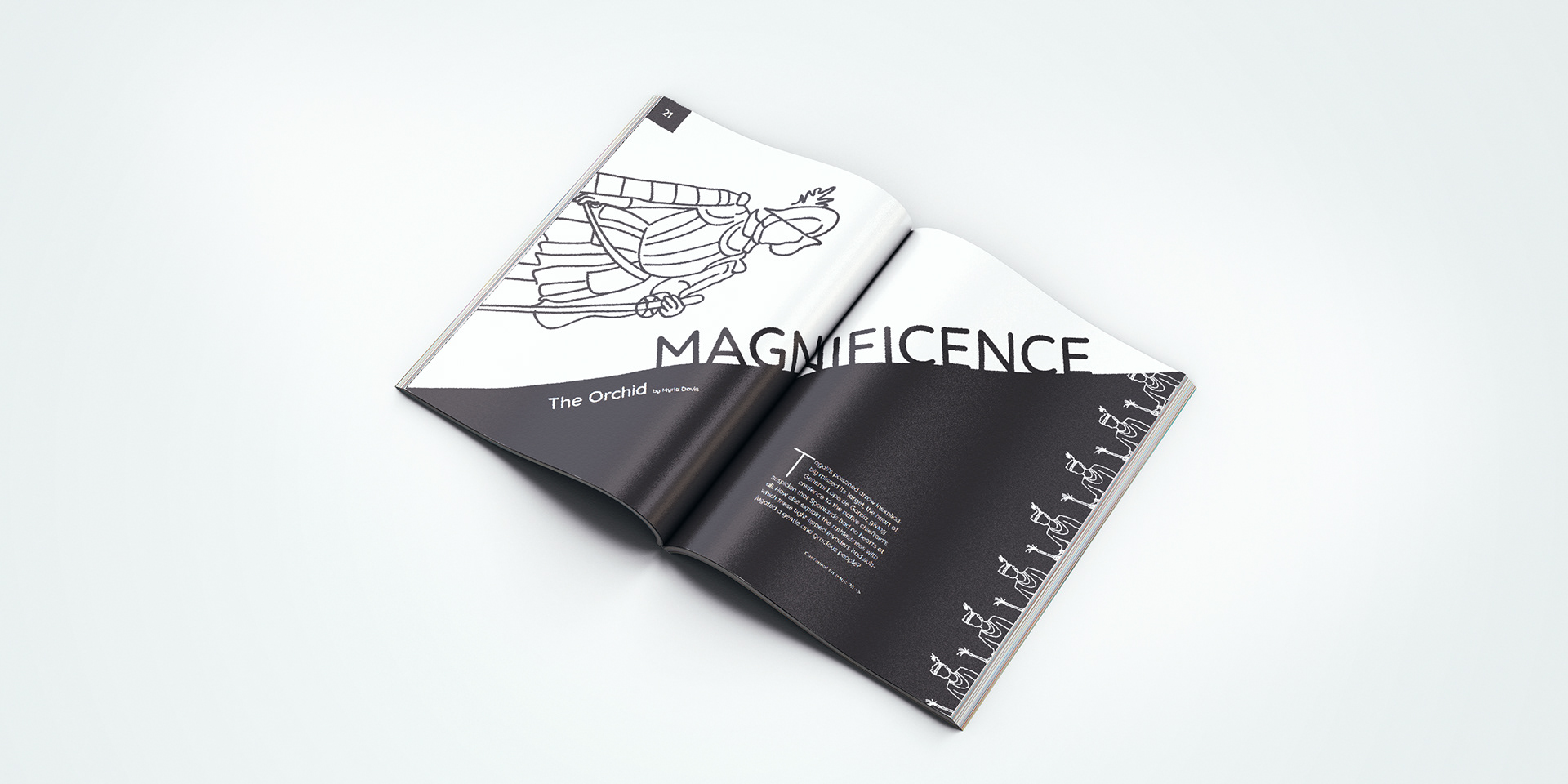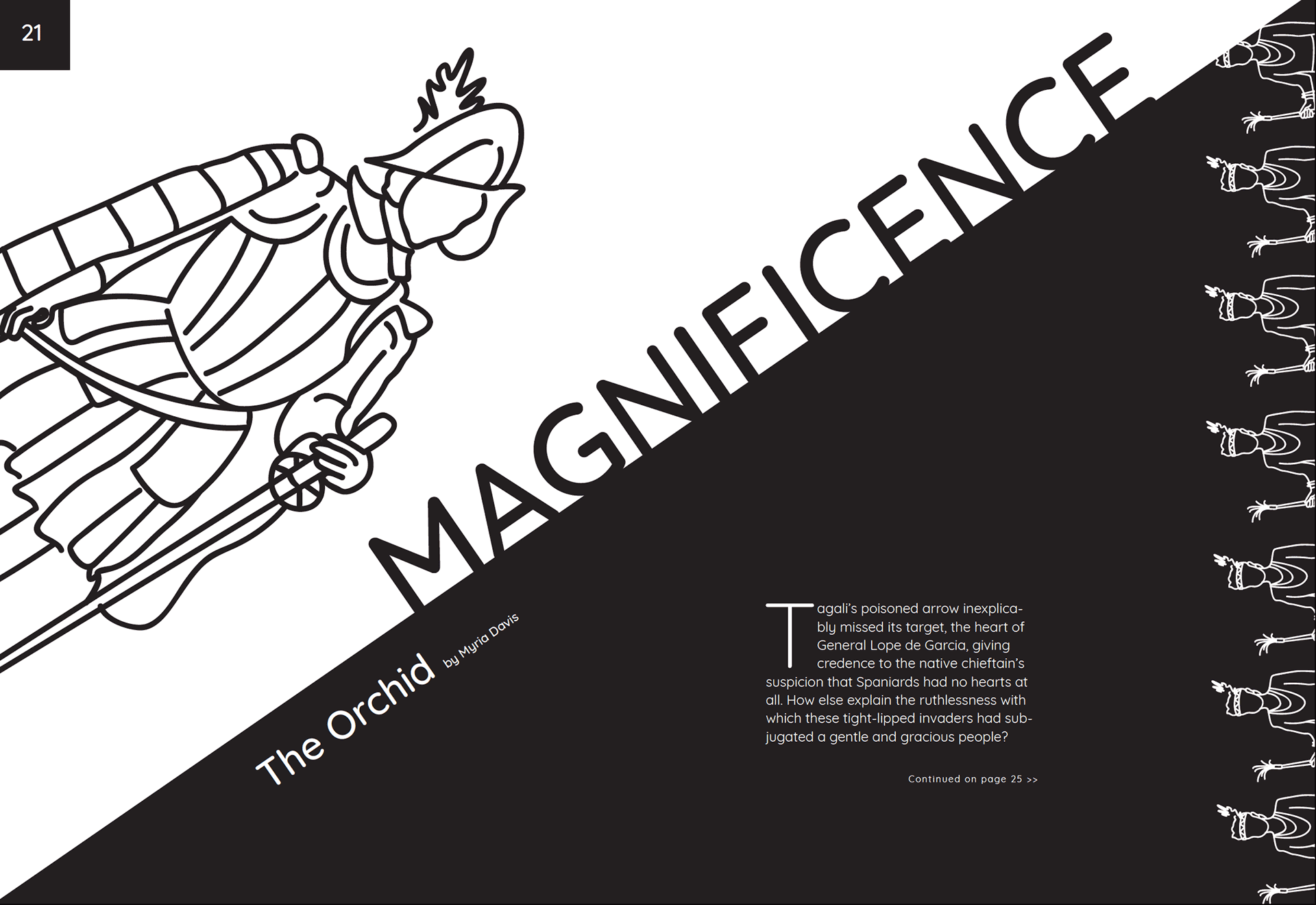 The main focus of this assignment was learning about & identifying target audiences. 

With the goal of taking one story and creating three different magazine spread

layouts, our selected target audiences were hip teen, conservative, &

sophisticated. 

I was provided with the short story Magnificence: The Orchid, by Myria Davis.